Kat Cotton
Fun and enthralling urban fantasy reads
Looking for fun reads with surprise twists and lots of cake? You've come to the right place. I love writing about kick ass chicks and the vampires, demons and other creatures who want to romance and/or kill them.
---
Like to try before you buy?
Start the Clem Starr: Demon Fighter adventure with a VIP list exclusive prequel for absolutely FREE when you sign up to my list. Plus you get to know first about new releases, special promos and other fun stuff.
---
Okay, let's get this book reading party started...
Belford Vampire Brothers
Vampires are immortal but not Flynn Belford. A family curse puts a timer on his life with only one way out: find his soulmate.
Rebel Miller yearns to grow up, yearns to leave her small town, and yearns for her first kiss. One glimpse of Flynn is enough to ignite an unquenchable fire within her and, while Flynn denies that wild and rowdy Rebel could ever be his soulmate, he can't fight their undeniable chemistry.
Clem Starr: Demon Fighter
Demon hunter Clem doesn't play nice with vampires — but she'll have to team up with two of them to take down a dangerous threat loose in her city. Thus begins a scintillating series packed with action, humor, and magic!
The Carnival Society
Jayne, a police officer with paranormal abilities, goes undercover at a carnival to investigate a brutal series of murders. Can she uncover the answer to a demonic mystery — before innocent people pay with their lives?
Harajuku Crows
To claim her newly discovered paranormal heritage, Molly travels to Japan in search of a mysterious lost treasure. But can she survive in a city teeming with magic and trouble?
Shadow Academy
Shadow Academy has many secrets…
Scholarship students at this elite school have one duty, protecting the rich kids from supernatural threats. Forced to use my powers to guard my worst enemy from revengeful vampires, I learn nothing is as it seems and maybe, I'm the biggest secret of them all.
---
About Kat Cotton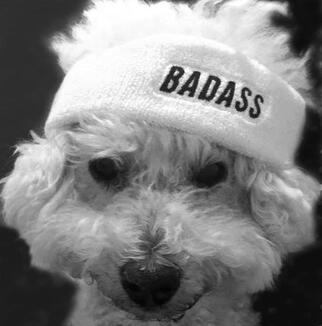 Originally from Australia, I now travel the world with no fixed address (note: on a break from this until corona is over) and love finding weird and macabre places to explore. And, most of all, I love coffee and cake.
---
Contact
Book Trailers